Specializing in Single Ply Roofing Systems


At Mikalan Roofing Inc., we understand that no job or building is the same. We will provide you with the customer service and attention you need to complete your flat roofing project. Contact us today for more information!
Here at Mikalan Roofing Inc., we provide high quality flat roofs for commercial, industrial, and institutional clients in Zeeland, MI and the surrounding communities. With over 25 years of experience, we are the roofers to go to.
We are committed to making all job sites safe, not only for our employees, but those using the building or involved in activities around the job site. Your safety is our priority!
We have installed new roofs for numerous manufacturing buildings, malls, schools, and retail stores in the southwestern part of Michigan. Mikalan Roofing Inc. installs new roofs for new construction, reroofs, and complete tear offs.
Our experienced installers are trained by the manufacturers in all roofing systems. We provide nothing but the best service and the best Duro-Last Roofing Systems to fit your needs.

Call us TODAY for a FREE estimate!
We offer warranties for 15, 20, or more years!
No job is too big or too small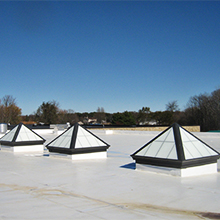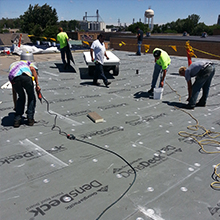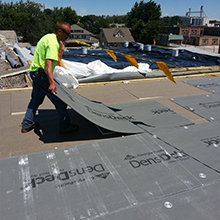 Mikalan Roofing Inc. has earned Master Contractor status by installing quality Duro-Last Roofing Installations. High quality workmanship and a commitment to long-term roofing system performance are the attributes of a Duro-Last Master Contractor.